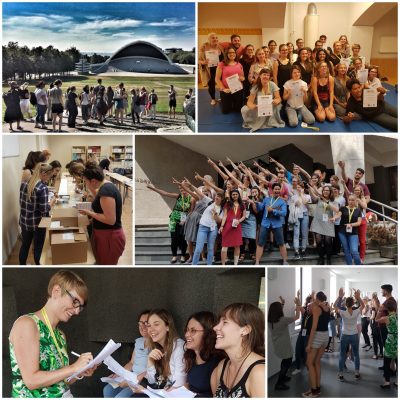 These guidelines on how to organise a YEMP were produced in the frame of the project STAMP – Shared Training Activities for Music Professionals (www.stamp-music.org), co-funded by the European Union Erasmus+ programme. The project was coordinated by the European Music Council (www.emc-imc.org) and organised in cooperation with a number of partners which you will find here: https://stamp-music.org/projectpartners/
The Young Event Management Programme – YEMP is a project created by the European Choral Association – Europa Cantat (www.EuropeanChorlaAssociation.org) in connection with the EUROPA CANTAT Festival.
These guidelines are available online for free download and may be shared freely.
The content of this Website and the guidelines does not reflect the official opinion of the European Union. Responsibility for the information and views expressed in therein lies entirely with the author(s).