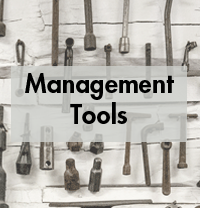 The partners in STAMP collected a number of tools and programmes that can be useful for managers
The European Choral Association – Europa Cantat collected different tools and listed useful software for participants of management training courses:
Other tools provided b STAMP partners
Framasoft promotes free software. They are very similar to google tools (framadrive, framaforms, framapad for google doc, framadate for doodle, etc.) but they do not collect and make business out of personal data for instance. It is a very good alternative to Google, especially if you don't share the GAFA values.
Many services and innovative projects freely put at the disposal of the general public.
A community of volunteers supported by an association of public interest.
An invitation to build together a world of sharing and cooperation.

Evaluation – measuring success:
https://www.mindtools.com/pages/article/smart-goals.htm
SWOT-Analysis (Strengths, Weaknesses, Opportunities and Threats)
https://www.mindtools.com/pages/article/newTMC_05.htm#

Choir management tools – some tips presented in "Chorzeit" February 2018:
www.choirgenius.com (English & some German) costs depending on choir size
www.choirmanager.com (English & German), free for the moment, later 10-20 EUR/month
www.bnote.info (German, partly English) free
And some purely German tools:
www.blanchoir.org / www.chor4me.com / www.chorator.de / www.konzertmeister.rocks
https://www.samepage.io/ (Collaboration Software / Online Project Collaboration & Project management tool similar to Basecamp)
https://integraplanner.com – "organising the organisers" – including event planner